We are grateful for having you visit our website.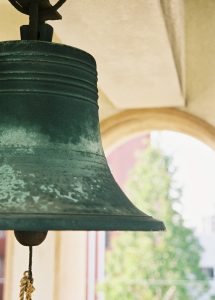 Two thousand years ago, many of the people living in the district where Jesus was raised were suffering from dominance by the Roman Empire and were losing any kind of hope in life.
Meanwhile, what Jesus was convinced about was that people are loved by God, and God will be with people in times of suffering. Moreover, meeting people in difficulty, healing them, and giving them messages of hope, led to live out the trust for God and the love for people. This, in turn, provoked antipathy to the rulers of that time and resulted in Jesus being crucified.
Nevertheless, his disciples believed the body of Christ would be resurrected, living eternally along with God, and the disciples walking in the footsteps of Jesus, created the religious community that became known as a "church."
Our church belongs to the denomination of Nippon Sei Ko Kai (the Anglican Communion in Japan), which is related to the Church of England, but standing in between Catholic and Protestant. It was organized after separating from the Roman Catholic Church during the Reformation in England.
Nippon Sei Ko Kai spread to Japan in 1859, and is currently composed of 11 different dioceses. The Diocese of Chubu, with the affiliated 26 churches, kindergartens, and hospitals in Aichi, Gifu, Nagano, and Niigata, continues to follow the teachings of Jesus and walk in the path of hope to God.
We welcome you with open arms. Please come visit our church. We are happy to have you join us in the circle and to be able to share with you the teachings of Jesus.
Public Relations Department,
Nippon Sei Ko Kai Diocese of Chubu